Crown Hollander is an international supplier of new and used pipe and tube mill machinery.  We specialize in pipe and tube mill manufacturing and related equipment. We sell, purchase, liquidate, broker, appraise and consult on your pipe and tube mill manufacturing machinery projects and arrange to sell your business as a going concern. Use our experience and contacts to your benefit. It's easy to say, but whether buying or selling, our service and commitment to you is number one.  It's what has what has kept us in business for so long.
Hilco Appraisal Services, LLC, with our head office in Chicago, has been working with Harold Hollander of Crown Hollander Machinery Inc. since 1998 to provide us with relevant, timely valuations and appraisals for machinery and equipment that reflect the current economic conditions of the day. Our relationship with Harold is positive and we work together efficiently and effectively to get our own clients as required.

You will find that Mr. Hollander's appraisals are prepared professionally and his verbal communication to be the same.

We have every expectation that we shall continue to work together in the future.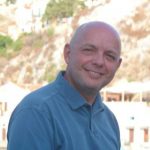 [Crown Hollander] represented my company in the sale to a significant North American public company and distinguished themselves by negotiating a favourable deal, acting as intermediary between the lawyers, the engineers and other professionals. I would rank the combination of outstanding leadership and technical abilities of [Crown Hollander] as amongst the best I have ever had the pleasure of working with.
I have worked with Mr. Harold during period when We purchased Used machineries through him from Welland Canada i.e ERW mill. It was nice to work with him.
Harold is an expert in the gear, pipe and tube mill equipment industry for applications in the oil, gas, chemical and water transmission industries. He's expertise is from both a technical and cm'l/bus standpoint and he is a resource I turn to from both a global advisory, sourcing and deal standpoint.
Since 1983, our company has entered into several purchasing agreements with Mr. Hollander and the companies he has represented and in all the transactions between our companies Mr. Hollander has delivered the products to our facilities as described and on some occasions exceeded our expectations.
We therefore, highly recommend Mr. Hollander and his company Crown Hollander Machinery Inc.
Dovebid Valuation Services is a major appraisal company in the United States. Over the past few years, we have hired Mr. Harold Hollander of Crown Hollander Machinery to provide us with expert appraisal opinions with respect to valuations of machinery and equipment as we acknowledge his expertise in international valuations.

Mr. Hollander's professionalism as willingness to travel on short notice to provide us with his timely appraisal reports has been of great assistance to our firm.

Dovebid Valuation Services will continue to work with Mr. Hollander and we highly recommend him…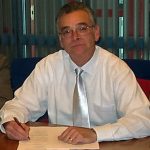 Welland Pipe Ltd.,a division of Stelco Inc., sold its 36″ UOE pipe mill facility to an international customer in the spring of 2005 through Mr. Harold Hollander and his team of professionals at Crown Hollander Machinery.
His knowledge in pipe mill equipment and international business practices are of great value to both Welland Pipe Ltd. and to his customers. It is to his credit that we were introduced to his customer and successfully concluded our sale.
I would not hesitate working with Mr. Hollander and his team of professionals in the future. Mr. Hollander and his team has been an asset to our company.
David S. Hunter
Welland Pipe Ltd.
We have had the business dealings with Crown Industrial Machinery, Montreal, Canada and we found them quite fair and prompt in business dealings. Till date we have purchased five machines and all of them have been working satisfactorily.

We recommend that anyone interested can have business dealings with Crown. We are sure Crown will live up to their reputation.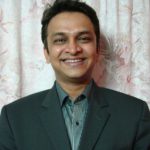 In 2010 Zenith Birla purchased a Spiral Pipe Mill in Australia through Crown Hollander Machinery. Harold and his team are meticulous and experienced in international business transactions., Harold and his team of experts work for closing a business deal with the best possible resources available and also goe an extra mile for their clients.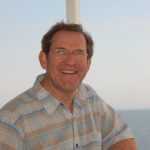 I have known Harold since 1985. He is a hard working and honest businessman.
The BDC, and specifically the Toronto North Branch, has worked with Crown Hollander over the past 3 years and the work provided has been both professional and accurate. The reports have been performed on time and within quoted budgets, providing us the confidence to refer his services to our clients.